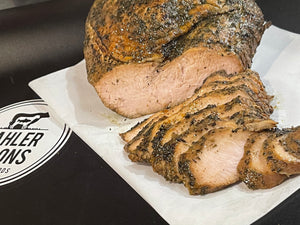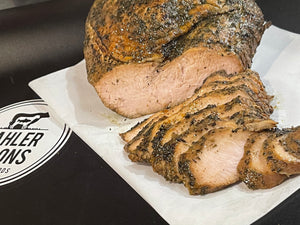 On Sale
Free-Range Turkey Breast - Approximately 8 oz - Cooked
Approximately 8 oz.
1 portion - fully cooked & sliced!
Wahler & Sons made lunch easy and delish with prepared Fresh Turkey!
Our Free-Range Turkey Breast is seasoned and fire-seared, then marinated and cooked in sous vide for 3 hours!
Add our local organic greens and dressings to complete a great salad or aiolis for sandwiches!