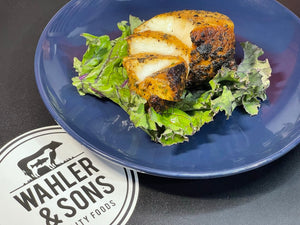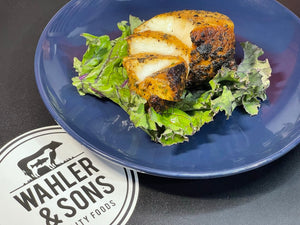 On Sale
Herb Crusted Chilean Sea Bass - 8 oz - 1 Portion - Cooked
Our Sustainable Chilean Sea Bass is rubbed with Chef Josh's Herb Salt, and then seared to bring out the essential oils.
The fish is finished with Josh's special marinade which contains soy. 
Simply heat and eat!
1 potion
Please contact Josh for gluten-free options.
Each piece will be vacuum-sealed to maintain freshness.