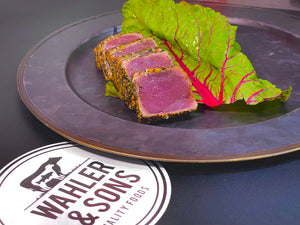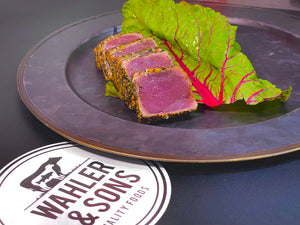 On Sale
Sesame & Spice Crusted Tuna Tataki - 8oz - Seared
Our Sashimi-Grade Tuna is crusted with Chef Josh's Sesame & Spice Mix.

The tuna is seared with extra virgin olive oil and sliced.
Simply open the pack and enjoy the freshness!
Chef Josh recommends serving Tuna Takaki with Wahler & Sons Yuzu Soy, Fresh Ginger Ponzu, Spicy Mayo, or Spiced Sesame Soy!