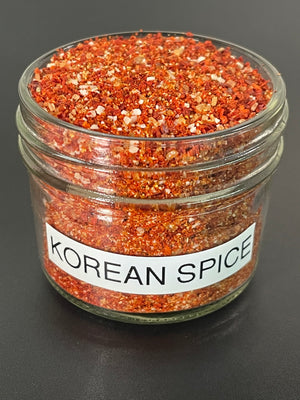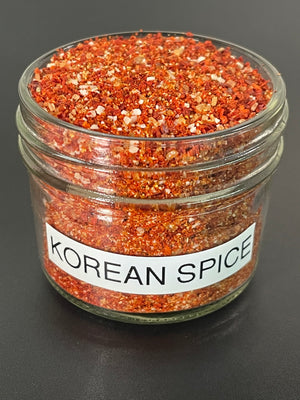 On Sale
Chef Josh's Korean Chili Spice Blend - 4 oz Jar
4 oz jar.
Our homemade blend will delight the spicy eaters in your family!
Chef Josh starts with Korean Gochugaru Chili flakes and balances them with hints of garlic, citrus, coriander, and smoked paprika.
Use this to marinate any proteins and vegetables, finish raw or cooked dishes, or sprinkle on popcorn!