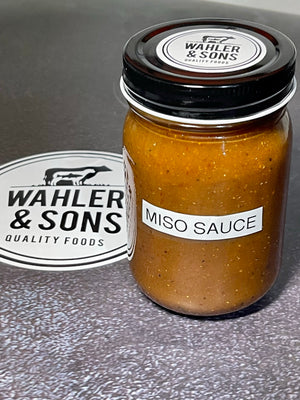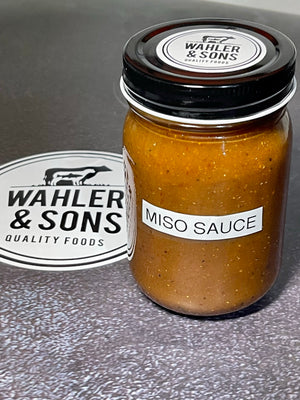 On Sale
Chef Josh's Miso Sauce - 12 oz Jar
12 oz jar.
Chef Josh's Miso Sauce hits all the right notes to marinate any cooked seafood dishes, dress raw bar items, or mix with vegetables!  
Try with Alaskan Black Cod, Chilean Sea Bass, Jumbo Shrimp, Chicken, or Pork!!!
To make Black Cod Miso:
Simply marinate each piece of Black Cod with 2 ounces of Miso Sauce in an air-tight ziplock bag for two days. Take the Black Cod out of the marinade and place it on a non-stick tray with the skin side up.  Bake at 350 degrees (convection if possible) for about 8-10 minutes. Then, flip the fish and coat the white side with a little fresh Miso Sauce from the jar and finish cooking until the fish flakes and is tender. You can finish with a high broiler or torch to caramelize the top!