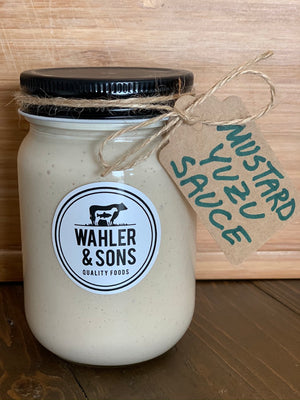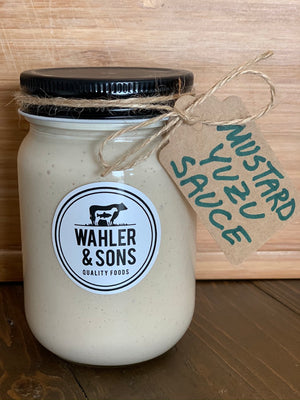 On Sale
Chef Josh's Mustard-Yuzu Sauce - 12 oz Jar
12 oz jar.
This full-flavored sauce will enhance the sweet and fresh flavors of Stone Crab Claws, as well as all other seafood and meats!

Yuzu is a specialty Japanese citrus fruit that possesses a fragrant flavor that adds to the umami in the sauce.
Chef Josh recommends the Mustard-Yuzu Sauce to finish raw and cooked items.