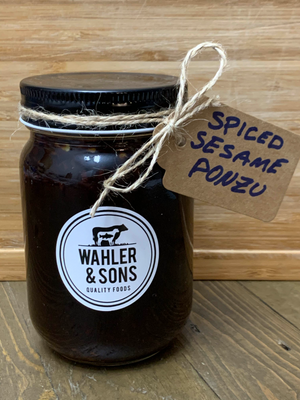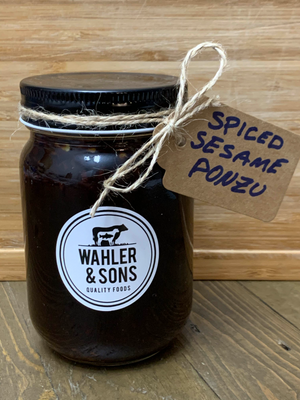 On Sale
Chef Josh's Spiced Sesame Ponzu Sauce- 12 oz Jar
12 oz jar.
We took the classic Japanese Ponzu sauce and transformed it into a Wahler & Sons staple for any household!
Our Spice Sesame Ponzu is the perfect match for any raw seafood preparation from sashimi, tartare to tataki! 
It also makes an amazing marinade for chicken, beef, pork, seafood, lamb & veal!
Chef Josh recommends marinating food overnight, baste while grilling or to use as a finishing sauce.