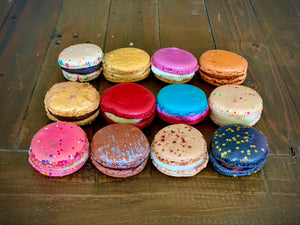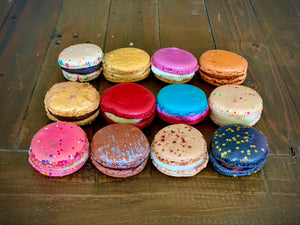 On Sale
Macarons - Pack of 12
A perfect way to finish any Wahler & Sons meal!
These amazing Macarons are homemade in Miami and will be sure to delight your sweet tooth!
This variety pack of 12 includes the following flavors:
Chocolate Covered Strawberry, Rose Raspberry, White Chocolate, Japanese Cherry Blossom, Red Velvet, Pistachio, Rosé, Fruity Pebble, Spiced Hot Chocolate, Dulce de Leche, Tiramisu, Toasted Marshmallow!
Be sure to eat your Macarons at room temperature!