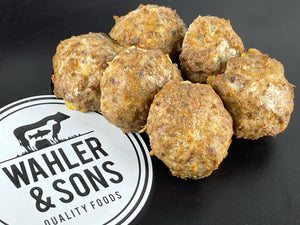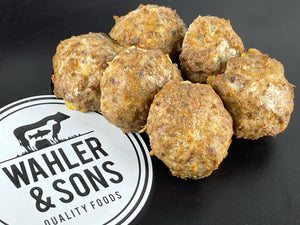 On Sale
Wagyu Meatballs - Approximately 12 oz - Cooked
Approximately 12 oz per pack, 4 meatballs.
Chef Josh's Wagyu Meatballs are fully cooked and ready to heat and eat!
They have a light texture and full flavor that stands out in any sauce, or eat them on their own with a salad!
The 'Sons' call them 'Magic Meatballs', see what your family says!